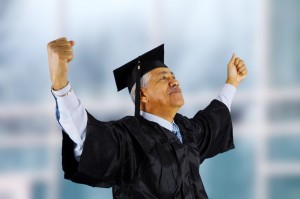 Emergent Life Coaching is designed for individuals seeking to transform their lives and emerge from a life of brokenness, instability, and a lack of purpose. The process and framework of this program is most beneficial for those individuals who are motivated to change, willing to make an investment in themselves, and are able to strategically plan for their futures. Clients who commit to this process typically make better decisions, and are better equip to handle life changes.
The Process
Phase 1: Plan Forecasting
The objective of this phase is to establish a clear picture of where you currently are and where you would like to be in the future. This is also the timeframe where your opportunities, strengths, weaknesses, and obstacles are identified. (Average length of phase: 1-3 sessions).
Steps of Phase 1:
You will provide foundation information regarding the reason you are pursuing coaching.
You will identify and prioritize your needs and values using an assessment tool providing by your coach.
You will establish your initial goals and desire you have for yourself during this phase of coaching.
Phase 2: Plan Creation
The objective of this phase is to create a vision, develop a Change Plan and begin its implementation. (Average length of phase: 1-6 months).
Steps of Phase 2:
Explore options
Create a life vision and mission statement
Identify the specific tasks necessary to develop a short-term and long-term plan for you to attain your life vision.
Phase 3: Plan Maintenance
The objective of this phase is to maintain the plans you created in the previous phase. (Average length of phase: 1-6+ months).
Steps of Phase 3:
plan and set tasks to accomplish between sessions.
identify achieved milestones related to your life vision.
Identify a plan of action for overcoming obstacles and turning weaknesses into stepping stone
Make informed decisions regarding your life.
Commitment
Your Commitment
You will commit to engaging in the process and keeping scheduled appointments either by phone, Skype or in person.
You will commit to setting weekly goals with your coach.
You will commit to reporting weekly progress and challenges.
You will commit to striving to emerge to a better way of living.
You will commit to completing the process.
Your Coach's Commitment
Your coach will actively listen to you to understand the challenges and the vision you have for your future.
Your coach will remain non-judgmental and respect your individuality
Your coach will respect your privacy.
Your coach will follow YOUR vision for your life
Your coach will believe in your ability to complete the goals you set for yourself.
Your coach will be compassionate recognizing that this is not an easy process, and will continue to reaffirm you.
I provide academic and spiritual coaching to individuals to help them discover hindrances which negatively impact productively, so that they can transform and emerge into the people that they would...

Brought to you by